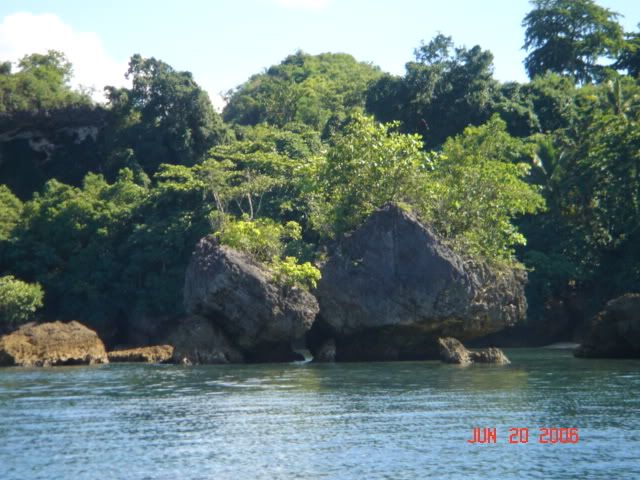 The girl at the cashier told Mayee, "Sigurado po kayo? Documentary lang yan," referring to whether we were serious about watching
The 11th Hour
a movie created, produced, and narrated by Leonardo DiCaprio. It is a documentary much like
An Inconvenient Truth,
although the latter is much more cohesive in terms of focusing exclusively on global warming and discussing ramifications in light of the stated problem.
True enough, there were six of us inside the theater: the usherette, 2 guys at the premiere section, Tin, Mayee, and me. It's really sad -- considering this movie is very likely to change lives, or at least inspire one to do so (and like, right now).
I strongly encourage you to watch it, being a citizen of Planet Earth. The first thing that happened to me as a result of watching it was, well, the parents got mad at me for bringing up the idea of riding a bicycle to work. We're already junking the plastic cups at the pantry (for my team at least) by bringing our own tumblers and mugs. Jercyll and I are also thinking of asking the fast food restaurants to place the food inside our
baunans
instead of using up more plastic and other manufactured substance shit.
Apart from the message itself about saving the environment, I gather once again that the problems we are having are first and foremost a mind thing. The movie condemns the environment children today are born into: they don't know what a forest looks like, they play games on the TV/PC all day, they consume things without concern for the consequences. I believe it. I think the lesser time we spend near nature, the lesser it becomes relevant to our lives. We have desensitized ourselves, unconsciously separating ourselves from the reality of what we truly are: stewards of the planet. This despite the striking statistic presented in the movie by one of the speakers, that when they tried to compute the scientific 'miracles' (converting CO
2
to O
2
, for one) being done for us by the environment in a single year, they found out that nature was in fact doing us a great service, to the tune of 35B dollars a year. Set against the combined economies of the entire planet, at a puny 18B, we are indebted to our planet for merely existing.
It's a tough fight but it's really how we choose to live, anyway. And also if you can live with what you now know.
Mood: